Tamblingan and Buyan Lake
This two lake located in Sukasada Village, Buleleng Regency and located near of each other. It's about 21 km south of Singaraja City. We able to see the panorama directly from Asah Gobleg area. In the street side there are a lot of place to sit and relaxing while we watch the Lake. because this area located between of this two lake. For the people whi liked camping, in this area also have a location that support for camping. We can reach this Lake about 2-3 hrs from Denpasar to the north. Around the lake, there are also a lot of monkeys that randomly appear in the street near the Lake. There are some facility in this lake, like Parking area, traditional boot to rent for recreation even for fishing in this Lake.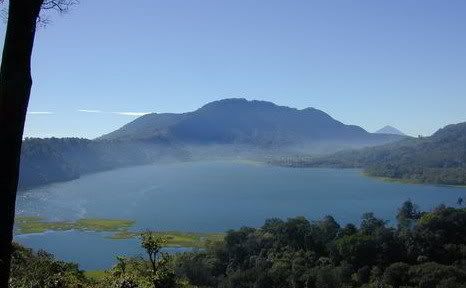 This two Lake located in a very strategic area, which is between Lovina Beach, Ulun danu beratan temple and also Gitgit waterfall. With mount Lesong as it's background this lake offer a very nice experience if you wish to visit.
Now this area has been developed, that seen from a lot of tourist come to this place everyday, from domestic tourist until the tourists from foreign country.
Labels: Buleleng Regency